AOP COO Meghal Shah spotlights the need for collective action and increased transparency to address the post-pandemic poverty crisis in Sub-Saharan Africa, encouraging Australia and other developed nations to play a pivotal support role to foster long-term development impact.
June 27, 2023
Sub-Saharan Africa is still reeling from the devastating impacts of the COVID-19 pandemic, which has pushed the region's poverty crisis to unprecedented levels. The 2022 Goalkeepers Report on the progress of the Sustainable Development Goals highlights that the COVID-19 pandemic has erased more than four years of progress against poverty, underscoring the critical need for greater support from governments, philanthropists, and other key stakeholders. 
As the trusted partner for changemakers creating a better world, Action on Poverty (AOP) has been on the ground in developing countries for the past 50 years, proudly championing initiatives to combat systemic international development issues. Now, the leading not-for-profit's Chief Operating Officer, Meghal Shah, suggests the need for Australia to refocus its international aid efforts to assist with the setback faced by communities in Sub-Saharan Africa.
"The COVID-19 pandemic has created a seismic shift in how we perceive aid on a global scale, illuminating Australia's immense potential to step up and provide even greater support to communities trapped in the vicious poverty trap," highlights Meghal. ​
He continues, "In a moment like this, it is important that developed countries like Australia show their collective generosity and unwavering transparency in their actions. By doing so, we have an unprecedented opportunity to redefine the narrative of aid and forge a path towards a more compassionate and equitable world."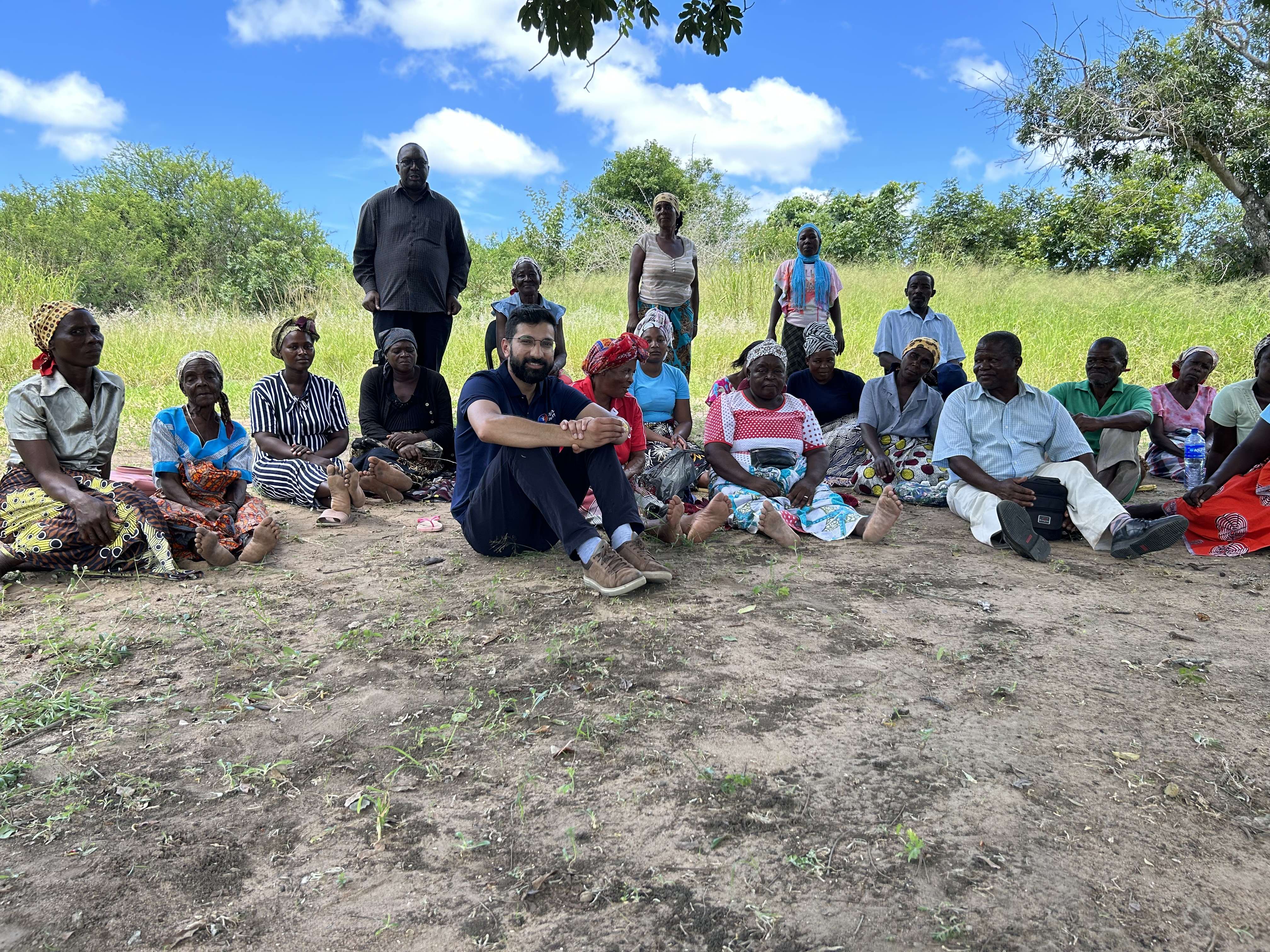 Shah attributes the most significant challenge faced by the region to the stark contrast between their national budgets and those of developed nations, such as Australia. World Bank data examining the per capita national budgets for Malawi and Australia highlights the Australian Government spends 200 times more on healthcare and 71 times more on education than the Sub-Saharan Malawi. ​
Limited tax bases and economic constraints have hindered countries such as Malawi from increasing spending on public goods and services, perpetuating the systemic poverty in these regions. The World Bank Report on Poverty in Malawi (2023) revealed that more than half of the population suffers from poverty, with this number remaining unchanged for a decade.
Shah emphasises the impact of the COVID-19 pandemic in throwing international development efforts off course, stating: ​
"The chaos brought by the COVID-19 pandemic shifted Australia's focus from 'helping people in need' to pursuing Australia's self-interest. Now, post-pandemic, the gaps in our international aid are coming to light, exposing the inequalities in resource allocation to developing nations in Sub-Saharan Africa. With this poverty crisis now more visible than ever, Australia's robust economy and abundant resources give our nation the platform to make a substantial difference."
While philanthropy plays a vital role in supporting countries like Malawi, Mozambique, and Tanzania, Shah underscores that current levels of support from philanthropy and official development assistance (ODA) are insufficient to lift communities out of poverty. The 2022 Goalkeepers Report on the impact of COVID-19 on poverty reduction efforts reaffirms the urgency to invest additional resources in reducing stunting in children and combating poverty in the region.
Meghal also pinpoints that developed countries don't often meet the UN target of allocating 0.7% of their Gross National Income (GNI) to ODA. Stressing Australia ranks 27 out of 31 countries in the OECD's Development Assistance Committee for its ODA contribution. ​
"Developed nations should mobilise more resources towards Sub-Saharan Africa to address the significant needs in the region. Individuals can also contribute to positive change by supporting international causes and being part of the solution."
Action On Poverty has implemented several transformative projects on the ground in Sub-Saharan Africa to deliver impact and help to alleviate poverty and surrounding issues in the region. Key programs led by AOP in partnership with grassroots community organisations include the Maasai Women Economic Empowerment Project (MWEEP) in Tanzania, which has made significant progress in empowering Maasai women and addressing gender inequalities. ​
The Victory Gardens Project (VGP) in Malawi has also improved food security and enhanced the livelihoods of smallholder farmers. At the same time, the Improving Food Productivity and Market Linkages Project (IFPMLP) in Zimbabwe has successfully promoted sustainable agriculture and community resilience.
"Action On Poverty's on-the-ground expertise and effective interventions have demonstrated the tangible impact we can make in Sub-Saharan Africa. By investing in the right areas, we can alleviate poverty, foster long-term economic growth and community resilience, and strengthen our relationships with the countries and people we support."