Building schools in Vietnam and Cambodia
Action on Poverty is proud to partner with Seaco, a global shipping container company, to ensure vulnerable children in Vietnam and Cambodia have the educational opportunities they deserve.
Taking action on poverty in Da Bac, Vietnam
In 2019, Seaco brought together 19 staff members from across their global offices for a special mission in Da Bac, northern Vietnam. Their visit not only transformed the lives of the local students but also left a lasting impact on the Seaco team.
Over two days of dust and rain, the team renovated a disadvantaged preschool that was unsafe for its 70 students. The kitchen, classrooms, and play equipment were all in need of repair, the toilet was a pit latrine out of sight of teachers, and there was nowhere for the children to eat their meals.
Despite the challenging weather, the Seaco team repaired the damaged buildings, installed new playground equipment, and donated new learning materials and dining sets. Students now have a safe and stimulating learning environment where they can finish their preschool education. With a quality early childhood education, they are more likely to succeed at primary and secondary school, which opens up a lifetime of opportunity.
With its updated facilities, the school is now attracting more students, who would otherwise stay at home or have to go to work with their parents.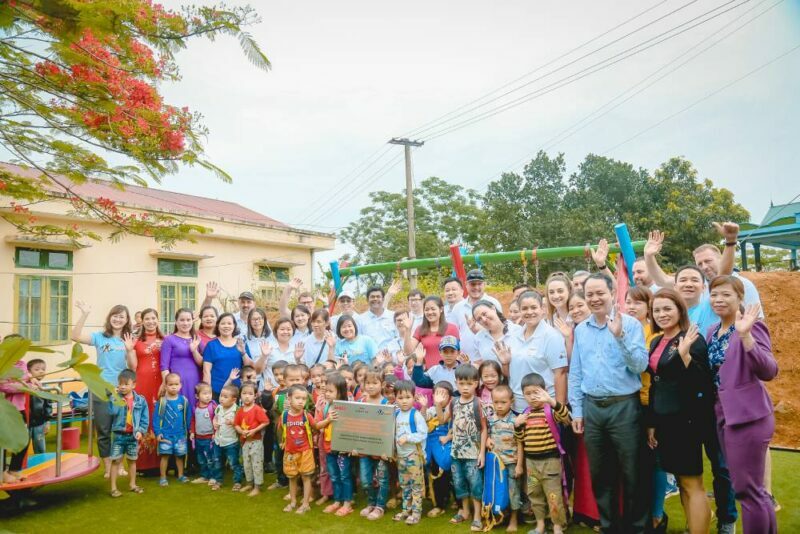 Increasing corporates' social impact
"The global Corporate Social Responsibility (CSR) project has become one of the most sought after participation events in the company," said Russell Piper, Seaco's HR Director.
"This event has proved to be enormously beneficial to the company and its employees. There is a genuine desire to take part in a 'once in a lifetime' opportunity, participating in a program that creates a genuine improvement in the quality of life for children and adults in remote communities."
Abbey Steadman, Seaco's Regional Director of Operations and Customer Service Oceania, participated in a school-building project in Cambodia. She said the program is a unique way to give back.
"I'm proud to work for a company that encourages their employees to give back and to help those less fortunate," she said.
I'm proud to work for a company that encourages their employees to give back and to help those less fortunate.
Impact stories
Meet inspiring changemakers from across the world who are working with Action on Poverty to build a more just and equal world.
View more stories
Subscribe to our newsletter